All Aboard Florida's #Orlando-to-Miami Brightline passenger train is making progress with the Orlando International Airport portion of its route.
The $3.5 billion Brightline train will soon be moving into the airport's Intermodal Terminal Facility where it, along with SunRail and an undetermined light rail, will be housed.
Stan Thornton, Greater Orlando Aviation Authority COO, said the crew will be moving in as early as next week. "They are going to start setting up in their office in the Intermodal Terminal Facility that they've been constructing out. Planning and engineering officers are going to be down in there," said Thornton.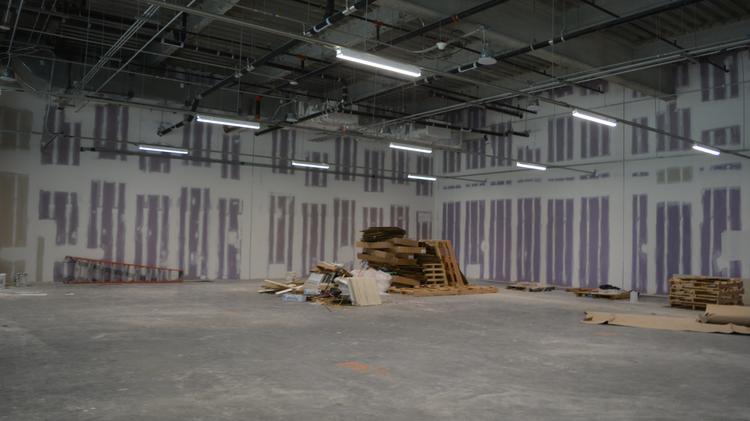 Thornton added that with the latest conversations between the airport and Brightline officials, it looks like they will be ready to start #construction on the property in June/July where there will be physical construction on the airport's property. "What they've told us is that from the time they actually start, they have a 30-month construction schedule to get that done," Thornton said.
The timeline sets it up for Orlando's leg to be operational by the end of 2020 or the beginning of 2021. But there's still a lot of work to do before then.
"They have a lot of work to do for mass grading. They are going to be coming down from State Road 528, and they are going to be coming to our property from past Narcoossee Road through Lake Nona. They start to come on the property on the northern edge underneath Goldenrod Road. All of that has to be mass graded," Thornton said.
The only part of the route that hasn't been built out to have rail go underneath it is the Cargo Road interchange with the Jeff Fuqua Boulevard exit to the north. Thornton said there will be a reconstruction of those bridges and ramps in that area so that they can get the train underneath there and continue down underneath the north cross-field taxiway. Plus, there will be a need to fill in the ponds.
The Intermodal Terminal Facility itself is already prepared for Brightline.
However, the first goal of Brightline will be to get its 70-acre Vehicle Maintenance Facility built on Orlando International Airport property. Once that's up, Brightline can assemble all its locomotives and cars, and work the rail line route back to South Florida.
The entire Brightline route will cover 235 miles.
The train started operations in January connecting from West Palm Beach to Fort Lauderdale.
For a look inside the Brightline train, check out sister paper South Florida #Business Journal's gallery.
http://weknownona.com/wp-content/uploads/2018/03/brightline.jpg
336
600
WeKnowNona
http://weknownona.com/wp-content/uploads/2016/03/lake-nona-homes-for-sale.jpg
WeKnowNona
2018-03-23 13:40:27
2018-03-23 13:40:28
Airport exec shares more on Brightline's timeline, plans