Party time at #Universal Orlando Resort's newest inn, the Aventura Hotel, is closer than ever.
However, while patrons wait for the hotel to open sometime next month, the theme park giant is sharing a peek at what will satiate guests' appetites at the Bar 17 Bistro rooftop bar debuting with the hotel. The bar also will provide guests a view of the theme parks, Volcano Bay's Krakatau volcano, nearby hotels and International Drive.
Universal said the restaurant will offer "an assortment of small plates that range from unique options like Bao Bun dishes inspired by global destinations, to classic favorites like nachos, sliders, and salads."
Here's Universal's description of some of the dishes you can expect to see at Bar 17 Bistro:
The Complex Frozen Drinks are freshly-made frozen drinks with unique flavor profiles including Bourbon with maple grapefruit; Gin, Campari and strawberry; and rum, matcha, and lime.
The Firebird is made with tequila, jalapeno, strawberry, and cilantro.
The Pineapple Turmeric Lemonade will be a featured mocktail on the menu.
Firecracker Shrimp Bao and Braised Pork Belly Bao: The restaurant Willan entire bao buns section of the menu with fillings that range from braised pork belly to lamb satay, tempura baby vegetables, and firecracker shrimp.
Summer Beet & Glazed Fig Salad: Showcasing some of the best #Florida-grown produce from the region, these will offer guests something light, refreshing and citrus-inspired.
Wagyu Beef Sliders: Locally-made brioche bun and French cheese with horseradish mayo, gruyere cheese, roasted pepper chutney and watercress, served with a side of pomme frites
Other cocktails at Bar 17 Bistro: Devil's Umbrella made with mezcal, coconut, and ginger; Dew Point Hooligan made with sake, cucumber and raspberry; and Almost Sangria made with Rosé, vermouth, peach, thyme
Universal, owned by Philadelphia-based Comcast Corp. (Nasdaq: CMCSA), describes the Aventura Hotel's design as a "trefoil" shape anchored by a central circular area. "This not only gives architectural interest to the building, but it affords great views from all angles. Details like pops of blue in the entry tiles add visual interest while maintaining the simple and modern aesthetic. Lush, green foliage adds natural colors to the exterior of the building while reminding guests of the natural beauty of Florida," said Universal Close Up, the theme park's official blog.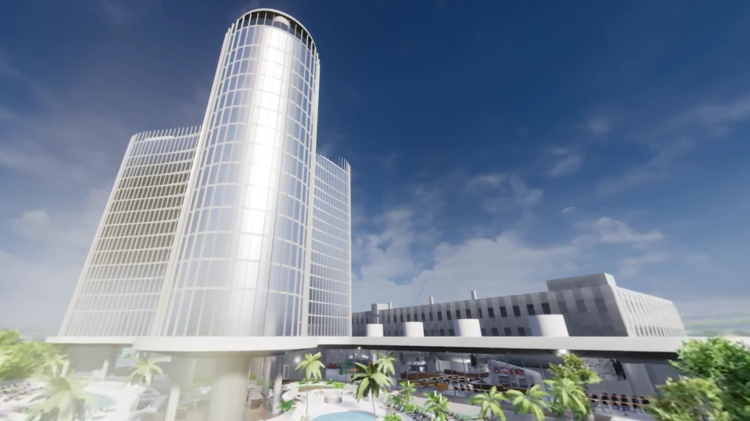 Universal alone has more than 3,000 rooms under #construction in Orlando. That includes Aventura Hotel, as well as the future 2,800-room, dual-property Endless Summer Resort that opens in 2019 and 2020.
http://weknownona.com/wp-content/uploads/2018/07/slders.jpg
366
550
WeKnowNona
http://weknownona.com/wp-content/uploads/2016/03/lake-nona-homes-for-sale.jpg
WeKnowNona
2018-07-25 07:56:43
2018-07-25 07:56:43
Chow time! Universal Orlando Aventura Hotel's rooftop bar