A Dallas-based #luxury cinema has pressed play on a new theater in the $780 million #Lake Nona Town Center, one of the biggest developments underway in southeast #Orlando.
Cinépolis USA will open a nine-screen, 40,000-square-foot cinema in 2020 in the town center, according to Tavistock Development Co. LLC. Orlando-based #Tavistock currently is working on the town center's $300 million second phase.
It's the second Cinépolis in Central #Florida after the company opened a theater in Winter Garden earlier this month.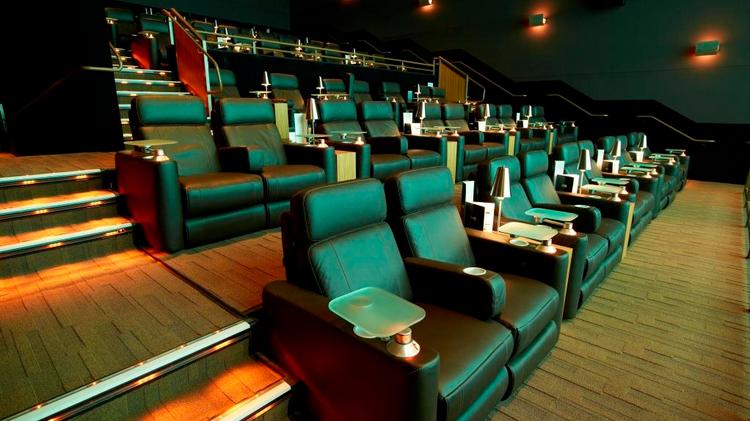 Ticket prices typically range from $10-$18 for adults and $8-$14 for children.
Outside of Cinépolis, Lake Nona Town Center's second phase also will feature a brewery, comedy club and live performance venue, bowling concept, a 215-room luxury hotel and more than 80 restaurants and shops.
"Cinépolis is the entertainment centerpiece for the next phase of the Lake Nona Town Center," Jim Zboril, president of Tavistock Development Co., said in a prepared statement. "The theater experience is exceptional and epitomizes the quality guests can expect when visiting the town center.
About 37 major retailers are interested in opening shops inside the development. Those retailers range from American Eagle Outfitters (NYSE: AEO) to Dick's Sporting Goods (NYSE: DKS). Tavistock hasn't confirmed any of the potential retailers as tenants.
Retail interest in Lake Nona shouldn't be a surprise since population growth — as evidenced by home sales — drives retail. Lake Nona notched the No. 15 spot among the nation's top-selling master-planned communities with 523 home sales in 2017, John Burns Real Estate Consulting reported.
In addition, Lake Nona's daytime population continues to grow with its 650-acre #Medical City life sciences hub and future developments such as New York-based audit giant KPMG LLP's $430 million, 55-acre training facility being built on Lake Nona Boulevard, and the teaching hospital being built by University of Central Florida-Hospital Corp. of America (NYSE: HCA).
Residents in Lake Nona often have higher wages and live in pricier #homes than the average Orlando resident. Lake Nona household income was $143,500 in 2017, nearly three times Orange County's average household income of $49,391, according to Orange County Property Appraiser Rick Singh. And that is attractive to major retailers.
"The market as a whole in Lake Nona has only gotten better and continues to get better," retail expert Jorge Rodriguez, executive managing director in Central Florida of Colliers International
http://weknownona.com/wp-content/uploads/2018/08/luxe.jpg
262
766
WeKnowNona
http://weknownona.com/wp-content/uploads/2016/03/lake-nona-homes-for-sale.jpg
WeKnowNona
2018-08-15 08:00:19
2018-08-15 08:00:59
Cinépolis USA will open a nine-screen, 40,000-square-foot cinema in 2020 in the town center