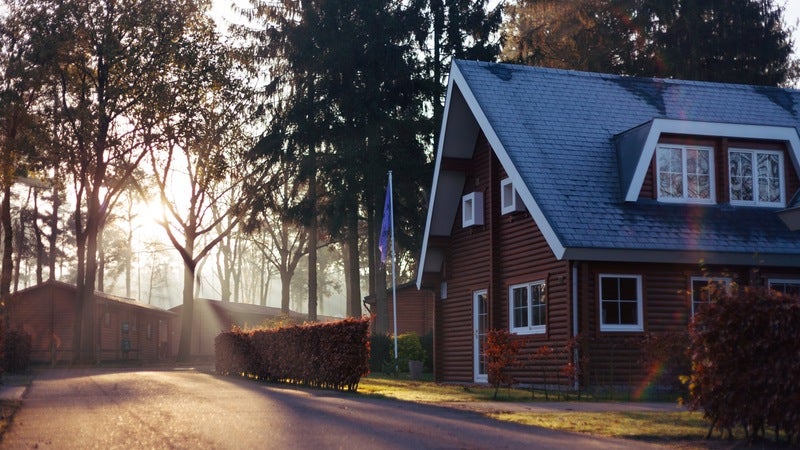 Anyone who has bought a home will tell you: it can be a long, drawn-out process. Sometimes what seems like a done deal, even going into escrow, can backfire and you have to start shopping for a home all over again. For the sake of your finances and your loan, hold off any moving plans until all the closing documents are officially signed.
It seems like common sense, but there are so many "this is it" moments during the homebuying process that it's easy to jump the gun. Credit.com explains:
Hiring a moving company when you have not signed your final loan documents is just plain unnecessary and it sets you up for failure. If you have a moving company come on a certain day and for whatever reason your house doesn't close, things can become problematic. Hire a moving company after you've signed the final loan documents. Same goes for purchasing furniture, especially if those funds come in the form of credit or cash in the bank — close on the house first, then go shopping. Short-term gratification is not worth the risk.
Even  can be problematic. I signed up for a travel rewards card after receiving the final loan documents, and the mortgage company called and emailed incessantly asking why I did that—and I hadn't even received the card. Of course, there's no harm in planning the move and figuring out what you're going to do, but you want to postpone any large purchases until everything is official and final. Otherwise, you can throw a wrench in the mortgage process.
Purchasing a home is a major milestone that tops many people's lifetime to-do lists—and maybe their list of financial fears too. But it certainly doesn't have to be a scary or stressful experience. With time, care, and research, you can take control of the home-buying process.
Because while house hunting for the first time can be exciting, tales of regretful home-buying mistakes and the not-so-distant #housing market meltdown have also given it a bad rap for being a stressful and confusing process. It doesn't have to be—that's why we created this handy nine-step checklist, which helps explain how to prepare to buy a house—and help safeguard your finances in the process.
http://weknownona.com/wp-content/uploads/2017/01/pending-home-sales.jpg
398
569
Allyn Maycumber
http://weknownona.com/wp-content/uploads/2016/03/lake-nona-homes-for-sale.jpg
Allyn Maycumber
2017-01-09 15:01:07
2017-01-09 15:01:07
Don't Prepare To Move Until You've Actually Closed on the House