The #Orlando City Commission today helped move forward two pieces of the planned $1 billion, 68-acre, mixed-used Creative Village in downtown.
The commissioners voted unanimously during the Sept. 4 city council meeting to give conditional approval of a $107 million, 390-unit apartment complex. The Creative Village Design Review Committee still wants to review certain aspects of the apartment project such as the streetscape, parking, architecture, and appearance, before it gets full approval.
The commissioners also gave full approval for a 9,221-square-foot central cooling system building for the planned #UCF Downtown, a campus that will be shared by the University of Central Florida and #Valencia College The UCF energy plant building will include condenser water pumps and cooling towers located outside the building. The structure will be the only plant for the downtown campus.
The apartment complex is a joint venture between Orlando-based Ustler Development Inc. — whose related Creative Village Development LLC is the master developer of Creative Village — and Coral Gables-based apartment developer The Allen Morris Co. The project is slated for a 1.6-acre site on the southwest corner of Amelia Street and Terry Avenue, which is known as "parcel M," according to city documents.
Creative Village is expected to attract 8,000 faculty, staff and students when UCF Downtown opens in fall 2019 — two to three times more people than initially anticipated, according to Ustler Development Inc. President Craig Ustler. The number of apartment units was increased from 250 in the previous plan to 390 in July due to that increased demand.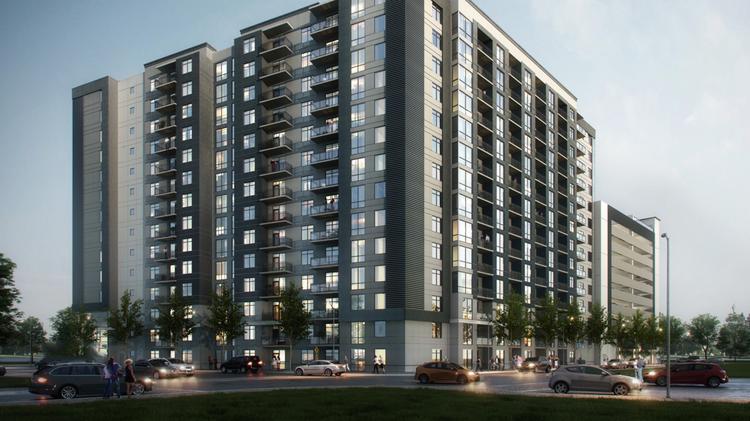 The apartment complex, which could open by mid-2020, will feature mostly studio and one-bedroom units, each with a washer and dryer. The ground floor has a 6,500-square-foot commercial space that may house a food and a social hall. The project also will include a 570-space parking garage, a public courtyard, and a beer garden, said Ustler.
Dallas-based Mill Creek Residential Trust plans to build an estimated $59 million-$90 million, 250- to 300-unit market-rate apartment complex on the east side of Central Park.
Ustler Development and Development Ventures Group Inc. are underway on a 15-story, $105 million student-housing project with 600 beds and 105,000 square feet of educational space leased to UCF and Valencia College.
Winter Park-based Atlantic Housing Partners LLLP is building the $60 million, 256-unit Amelia Court at Creative Village mixed-income community.
These projects add to the boom in apartment #construction in the region. Orlando reported a 3.2 percent vacancy rate in the multifamily sector, which is among the lowest for Southeastern cities, according to the most recent report by Charlotte, N.C.-based Real Data Inc. There are more than 11,700 apartments in Central Florida's construction pipeline, and roughly 30 percent of those units are being built in downtown Orlando.
The average monthly apartment rent for the central submarket, which includes downtown Orlando, is $1,499, up from $1,381 a year ago, Real Data reported. Occupancy rates are expected to remain higher than 95 percent over the next year, well above average among Southeastern cities, which should trigger even more rent growth, according to the report.
UCF Downtown also is expected to bring a major economic impact to the area. The campus is forecast to generate 2,000 jobs and a $205 million economic impact in the next few decades. "There's a lot of different facets — certainly there's the economic development aspect of growing our downtown and having the university campus there," Orlando Mayor Buddy Dyer told Orlando #Business Journal. "It's good for UCF and the students who will have internships and be closer to businesses that are in their majors."
http://weknownona.com/wp-content/uploads/2018/09/creative-Village.jpg
336
600
WeKnowNona
http://weknownona.com/wp-content/uploads/2016/03/lake-nona-homes-for-sale.jpg
WeKnowNona
2018-09-05 09:29:07
2018-09-05 09:29:07
Orlando OKs conditional plan for $107M Creative Village apartment complex